Summary rating from
2
user's marks. You can set own marks for this article - just click on stars above and press "Accept".
Accept
Spideroak Online Sync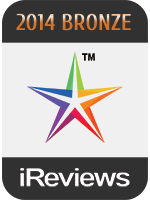 "We were pleased with the user interface and found it very friendly and easy to navigate."
Spideroak is one of those cloud providers that offers a little bit of everything in their feature list. The only problem is that they necessarily don't do those features as great as others. We recently looked over the Spideroak Online Sync feature specifically and found that it was overall mediocre. It did get the job done, although it wasn't near as clean or easy as we found elsewhere.
Spideroak offers apps for Windows, Mac, Linux, Android and iOS. All of their apps feature streaming, the ability to send or share files, and downloading directly from the cloud to your device. At this time, syncing is only available via Windows, Linux and Mac. While most providers keep their sync and backup feature separate, Spideroak combines them in a way. Files are not able to be synced between your computer and the cloud until they have been backed up. What this means for you is that syncing may not be instantaneous. Spideroak will wait for all backups to finish before ever starting any syncs. It is noted on their official website that this is done to "ensure that syncs always preserve all versions of your files." This is a major downfall for their sync feature and might be a deal breaker for some users. We did find that the synced changes were made quickly after the backup had concluded. But you could get this same feature with no hesitation or pre-sync requirements with just about any other provider.
Spideroak's software allows for easy selection of folders that you wish to back up or sync. Single file syncs are not supported at this time, so grouping together all of your files into folders for syncing is a must. There are no file type or size limitations that we were able to find in testing, and none are listed on their official webpage. We did find, however, that if you have a file with the same name in two separate folders to be synced, Spideroak will only sync the most recently active one. This is a huge letdown, as you must take special care to make sure each file has its own name, even if separated by a different overall folder name.
Spideroak's pricing is not easily affordable and not many plan options exist. Free users are granted 2GB of space. The next plan option starts at $10 per month for 100GB and additional storage can be added in 100GB increments at a cost of $10 per tier. When compared with other "do it all" cloud storage providers, the cost seems outrageous.
During our testing, we noticed continuous lags in uploads throughout the process. This was especially frustrating, since we needed to complete a backup task before our sync could go through. State of the art security measures are in place, however, according to Spideroak's official website, which could account for the extra processing time taken in standard operations.
Suffice it to say, Spideroak isn't the most wonderful option for syncing files. Users can get a service for less money and without as many restrictions elsewhere. We were pleased with the user interface however and found it very friendly and easy to navigate. For the cost of a monthly plan, users can take their money elsewhere and get more reliability and features. Despite its limitations, the easy to use interface and growing popularity of Spideroak as a brand warrants their inclusion in our list of iReviews 2014 best online syncing services.
Related YouTube videos: