Summary rating from
2
user's marks. You can set own marks for this article - just click on stars above and press "Accept".
Accept
OpenDrive Online Sync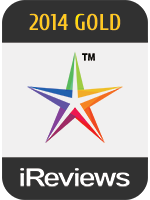 "OpenDrive does syncing well, and offer enough features to make your cloud experience a great one that you will be hard pressed to find in other providers."
Online sync makes it easy to access your files on any of your devices. Syncing creates a mirrored image of your files across your devices and in the cloud. Any changes made in the cloud are reflected back to your device and vice versa. The OpenDrive Online Sync features put it at the top of the iReviews Online Sync list. Their Sync and Backup Manager facilitates the mirroring process, and takes all of the stress off of you. The ability to set your preferences and govern when files are synced is a major plus.
OpenDrive Online Sync makes it easy to access your files from other locations with its online sync capabilities. Perhaps you are traveling and you need to access a document that is on your home desktop or back at the office. From any device or computer, you can access your file, edit it if need be, and it syncs back to your cloud. If you lose your device with your presentation aboard, you can still access it from any other computer, by using OpenDrive's web interface, or from any other device to which it was synced.
In the collaboration process, their syncing features make it easy to work with others. Editing documents from separate places can be a pain if you have to edit, upload and then download files over and over. With OpenDrive, your computer and files are completely synced, eliminating much hassle. Multiple users can all edit a document or file, using the built in Zoho Editor, without having to download and upload like with most other services. Also, when editing a document on your device or computer, the file is synced with your other stored files, making revising documents much less tedious. This is an excellent feature and makes it perfect for an office setting.
OpenDrive's Sync and Backup Manager is an easy to use tool that lets you set sync and backup tasks in any way you see fit. The tool lets you set up events daily, weekly, hourly, or manually. Settings also allow you to choose backup and sync tasks to be accomplished when the computer becomes idle. They also allow you to exclude files based on their name, size, and date. The software notifies you via email of completions and failures, helping you be more efficient and catching issues before they become file emergencies.
Of course, other features of OpenDrive make it an excellent service for both business and personal users. Free users can take advantage of 5GB of storage and earn more through referrals, and paid users are offered unlimited storage at an affordable starting price of just $12.95 per month or $129 per year. There are plenty of corporate level features as well, such as custom branding and the ability to grant different levels of access to different types to users.
As far as file sync goes, OpenDrive makes it easy to access your files wherever you may need to do so. They do syncing well, and offer enough features to make your cloud experience a great one that you will be hard pressed to find in other providers. No other service will offer you truly unlimited storage along with backup, sync and online storage capabilities. Most certainly, no other provider does it all so well for such an awesome price, which makes OpenDrive Online Sync our pick for the iReviews 2014 best online syncing service.
Related YouTube videos: