Summary rating from
2
user's marks. You can set own marks for this article - just click on stars above and press "Accept".
Accept
OpenDrive Online Storage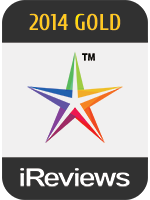 "OpenDrive's online storage features set it apart from other online storage providers."
When you step into the world of the cloud and online storage, your two main concerns are probably price and features. Many companies fall short on both, but online storage by OpenDrive offers its users many great features without hurting your wallet. With an easy to use and intuitive user interface, as well as a plethora of features, we find OpenDrive Online Storage to be the best out there.
Using any of your devices to access your files on OpenDrive is simple. Apps for Mac, Windows, iOS, Android and connection through third party apps with WebDAV are available. This allows users to be versatile and access or upload to their cloud anywhere and across a multitude of devices. OpenDrive also allows for easy link sharing via text message, email, or social media. Just right click your file, grab the link, then paste it wherever you need it and for others to access.
Uploading files via the web interface is as easy as dragging and dropping. Just select the file from your computer and place it in your easily customizable OpenDrive folders. Organization on your online drive is super easy, and allows you to move, create, and combine folders with just a click. Uploading through the website does have limitations. You are unable to drag and drop whole folders, unless they are in Zip format, meaning that each file has to be uploaded individually. This limitation can be overcome easily, however, by using their Windows or Mac desktop app. Their speeds are awesome and we found that file transfers can be accomplished at rates of about 1 GB per hour.
OpenDrive goes beyond just being a virtual closet to store your files. Features such as online document viewing, streaming and editing make it easy to access your files to their full potential everywhere. Document editing via Zoho makes it quick and easy to alter documents directly in your cloud with no download or upload required. Streaming videos and music is quite possibly one of our favorite OpenDrive features. Access your videos and music anywhere you go, also directly in your cloud, with no download needed. While streaming offers an easy entertainment feature, it also helps you browse and preview files.
With plans to fit any need or budget, OpenDrive's value is impressive. The free plan includes up to 8 GB of storage space with 100 MB file size limits. Their best value, the Personal Unlimited Plan, is only $12.95 a month or $129 a year, and gives you access to all of their features, as well as allowing for 100 GB of daily download bandwidth, truly unlimited storage, and much more. They also have an Unlimited Business plan which offers 250 GB daily download bandwidth, unlimited everything else, and extra business features that make their online storage abilities a true force to be reckoned with. Custom plans are also available to be fine-tuned for your storage needs.
OpenDrive's online storage features set it apart from other online storage providers. These features, such as online editing, easy link sharing, and web and app tools make it the best value at any price. It truly goes above and beyond other online storage providers we have seen and functions as more than just a resting place for your important files. It is for these reasons that we have chosen OpenDrive as our top pick on our list of iReviews 2014 best online storage services.
Related YouTube videos: