Summary rating from
2
user's marks. You can set own marks for this article - just click on stars above and press "Accept".
Accept
OpenDrive Online Backup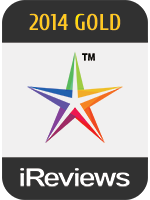 "OpenDrive makes online backup easy for you."
The OpenDrive online backup service is the best we have seen. It incorporates a thorough yet easy to use desktop client which makes backup and sync simple. Not only are the backup and sync capabilities easy, but file download and retrieval is also excellent. Along with all of the extras, like Zoho Editor and apps for all types of devices, OpenDrive is a great tool, and for the price, comes in at an exceptional value.
What consistently impresses our team is OpenDrive's desktop client. Syncing and backing up files from any drive is easy with the help of this tool. OpenDrive creates a virtual drive locally, which automatically updates to its servers, where your files are stored safely. The desktop client integrates with Windows Explorer seamlessly, which allows for easy file backup, without a whole lot of setup and configuration. Right-clicking on the file that you want brings up a menu that allows you to select the file for backup. Once selected, the menu allows you to choose the location where the file will be backed up or synched to OpenDrive. A task manager allows you to view the progress of your backup and sync jobs.
You can access those backed up files from anywhere with OpenDrive. Since OpenDrive sets no limit for the number of computers or devices that can be used for each account, any computer that has the desktop client installed and access to the internet is fair game. You can log in and download your files anywhere and to any device with a data connection. If you lose all of your files, putting them back on your computer is easy with their software. If you accidentally delete a file in your synced drive, a version is still available in a trash folder. This trash folder comes in handy again when you decide to delete files from your computer. When deleting a file, OpenDrive backs the file up and asks you if you'd like to delete it from the synced drive as well. This is really handy for those "oops" moments.
OpenDrive has the added benefit of streaming your media files to your computer, and of course, this can be accomplished with any computer with an Internet connection. OpenDrive employs Zoho online editor, which allows you to edit your documents online, without having to download and re-upload them. This is also very handy when you need to revise documents and you are away from your computer. Sharing a file with friends or colleagues via email, text message or social media is easy thanks to link sharing. OpenDrive's interface also makes it easy to organize your files and keep your drive tidy.
OpenDrive makes online backup easy for you. Their software features seamless integration with your computer to make transferring files between locations a snap. OpenDrive's desktop client is simply top-notch. The ability to access your synced files from anywhere, on an unlimited number of computers or devices, gives you ultimate freedom. Overall, OpenDrive has made a lasting impression and is our top pick for the iReviews 2014 best online backup services. Try it for yourself and see how awesome online backup can really be.
Related YouTube videos: