Summary rating from
2
user's marks. You can set own marks for this article - just click on stars above and press "Accept".
Accept
OpenDrive Business Cloud Storage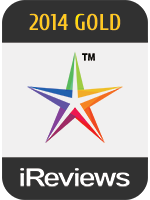 "Suffice it to say, you will have a hard time finding a cloud provider that offers all the features of OpenDrive for as good of a price."
Utilizing cloud storage for your business may be one of the best decisions you ever make. However, with several options to choose from, you want to make sure that you get what you pay for. Our team found that OpenDrive fulfilled most everything a business, large or small, could hope for when dealing with the cloud. With affordable plans, user management, and even white labeling, you will be hard struck to find a better service.
OpenDrive Business Cloud Storage provides business plan options that are simple. You can choose an unlimited plan with one user for $29.95 a month or $299 a year. Additional users can be added on starting at $4.95 a month with each additional user getting a price break. Compared to other business plans we have looked at, this pricing is phenomenal. Every aspect is unlimited except for download bandwidth which is limited to 250GB a day. They also offer a custom plan which allows you to fine tune your storage, user, and bandwidth needs.
The features you get with an OpenDrive business plan are the real show-stopper. They feature online editing through Zoho which makes it easy for your office to collaborate on a document painlessly. For example, you can upload a proposal to OpenDrive that you wish for your colleagues to read. If they see things that need to be changed, they can do so. Those changes are then reflected in your drive. You can set up a sync task so that any changes made to the file are synced back to your desktop or choose to work via the web interface. Either way, this eliminates the need to email and download files multiple times. Their online editor supports 17 file types. We found the changes we made editing to reflect across our account quickly. File versioning is also available to help you restore a previous version of a file for whatever reason.
OpenDrive is also easily customizable with your company's own logo and color selection. If you have clients that you work with in the cloud, having the option to white label is a must. They also offer host mapping so you can map one of your own domain names to your cloud. This still offers complete accessibility to all your files and folders and doesn't place any bars on your experience. Any email notifications, sent files and folders, user activity, and so on, can also be branded to your liking. Account administrators even have the ability to change the primary drive name to anything other than the default "OpenDrive". We are really impressed with how far OpenDrive has gone to make sure a business can operate strictly under their name and logo with full branding features. An array of businesses will get great use out of this.
Other features you get standard with a personal plan are also included with their business plan. You can monitor activity and change a user's access permissions through their admin panel if you choose to have multiple user accounts. You can also easily create groups to put users in so that you may restrict what each department in your business has access to. OpenDrive also offers easy file sharing by link or shortcuts. Their software is free to download and lets you schedule sync or backup tasks and more.
OpenDrive also has state of the art security in place. Files are transferred through a 128 bit encrypted Secure Socket Layer (SSL) connection and are constantly scanned by Comodo HackerGuardian Antivirus Protection to keep out various digital attacks. Their data center is also under constant surveillance and has limited access. No worries about safety here!
Suffice it to say, you will have a hard time finding a cloud provider that offers all the features of OpenDrive for as good of a price. We find their system to be dependable, quick, and feature packed. The interface is incredibly easy to navigate and their software runs relatively quietly in the background making sure your files are synced or backed-up. Rather you have a small business or a large company, OpenDrive has the features and capability to make your work life easier and more efficient. It is for these reasons that OpenDrive lands at the top spot on our list of iReviews 2014 best business cloud storage services.
Related YouTube videos: