Summary rating from
2
user's marks. You can set own marks for this article - just click on stars above and press "Accept".
Accept
Google Drive Online Sync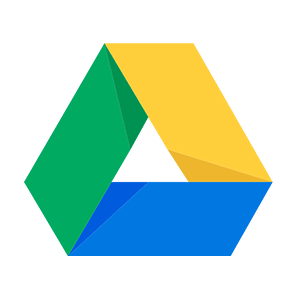 "Overall, we were impressed with Google Drive's syncing features. They work well and seamlessly along with a great user interface."
Google Drive has made their mark in the cloud world. While used primarily for their collaboration features via their web interface, they do feature sync options to connect your devices to the cloud. While Google Drive Online Sync is an easy to use and reliable service, you might find that your needs and desires are met better with other cloud companies that provide more features.
Syncing capabilities are gained by installing Google Drive's desktop software. Apps are available for Mac, Windows, Android and iOS. There is also some connection available through third party applications. A special Google Drive folder (titled My Drive) is placed on your desktop, which allows you to put in whichever files you wish to be synced. This is more of a run of the mill type feature and not as convenient or flexible as other providers we have reviewed. It still works well though and does what it needs to do to sync between your device and the cloud. By default, all items placed in this folder will be synced. However, you are able to be slightly selective with which files are to be synced. This is done by clicking the Google Drive icon, then selecting preferences, which then allows you to choose which folders to sync. All files you wish to be part of this exception must be placed into a folder, since this omitting feature doesn't work with single files. Another important note to make is that we found you are unable to simply save or move a file by dragging it from Google Drive to somewhere else on your device. This is a downfall and tends to be a feature offered with other providers.
Syncing with Google Drive occurs automatically. You are unable to schedule or set certain tasks within their software. While most users will find that they are okay with automatic syncing, some may find it inconvenient and annoying. Google Drive makes up for this fact slightly with their easy to use web interface. Navigating is easy and documents, particularly Google Doc based documents, are easy to edit and files save automatically both to the cloud and back to your computer if sync is selected.
We found that changes we made reflected across all of our devices immediately and with no noticeable lag. This is because file saves are done automatically by Google while you work. While most providers' syncs are quick, we found Google Drive to be perhaps the quickest and most fluid of others we have tested. There seemed to be no noticeable down times or glitches while we tested. For this reason, Google Drives gets an "A" for reliability. An extensive help base is offered and even file recovery is available if you contact them quickly after realizing an accidental deletion has occurred.
Google Drive is fairly affordable. Free users get 15GB of space, while paid plans start at 100GB for only $1.99 per month, and go up to 30TB for $299.99 per month. Unlimited plans can be found cheaper with other providers and certainly offer more features, but for users who do not need a great deal of space, the lesser options here with Google Drive may be a good fit.
Overall, we were impressed with Google Drive's syncing features. They work well and seamlessly along with a great user interface. However, the lack of convenient and customizable features could be a downfall for users who really need a flexible sync program. For those people who don't rely fully on the cloud yet, we believe Google Drive Online Sync would be a good fit, and is one of our choices for the list of iReviews 2014 best online syncing services.
Related YouTube videos: