Summary rating from user's marks. You can set own marks for this article - just click on stars above and press "Accept".
Accept
Dropbox Cloud Service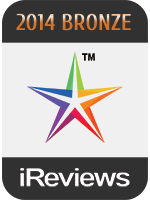 "To sum it up, Dropbox is wonderful for those who don't need lots of features and are content with drag and drop syncing on the go and easy user interfaces."
Dropbox Cloud Service is one of the first that come to mind when thinking of cloud storage due to how long they have been around and being pre-installed on a great deal of new devices. They offer many great features and a simple interface that many users find desirable. With applications for Mac, Windows, Android, BlackBerry, iOS, and even Kindle Fire, it is easy to use on practically any device. Advanced features are limited, however, and may be a deal breaker for an avid user of cloud storage or a business. The inability to act as a real backup system keeps Dropbox from being our first choice, but they are still worthy of being on our list.
Uploading is based on a drag and drop system, hence their name. The user interface is easy to follow and there is a great deal of simplicity in their layout. By default, Dropbox synchronizes files stored in one basic folder on your computer. This can be changed, however, and syncing from other folders can be accomplished by going through their advanced setup options, so they do offer both simplicity and a few extra options for the advanced user. Although targets can be changed, Dropbox's automatic syncing provides no real flexibility, scheduling or control abilities. If you delete a file on your machine, it will be deleted on Dropbox instantaneously, and vice versa, as all file operations are mirrored. While syncing does have its own benefits, those looking for a real backup solution will be disappointed, as Dropbox does not offer that option.
There is no file size limit for those uploaded through their application, provided that you have enough room, but there is a 10GB size limit for files uploaded through their website. On the accessibility front, you are able to download your files from the website if you are on another computer. To make any changes, however, you must download the file, edit it and then upload it again. This can be inconvenient for what could normally be a simple file edit, and the extra steps can become tedious when working with multiple files, making Dropbox difficult to use for anything besides personal, occasional needs. Business users who have a constant need to access and modify files in the cloud will find this to be highly impractical and a waste of time.
Dropbox offers a couple different options when it comes to sharing files. You are able to right click on any file located in the Public Folder and get a Public Link that you can then email, text or share via social media. This only works for files in the Public Folder, though. For other folders, you can set up invitation-only access. You can right click any folder you want to share and input email addresses of people you want to have access to that folder. They will need a Dropbox account but won't be required to install the software if they are okay with accessing the items online. It is important to note that this cannot be done with single files, only folders. One good feature of Dropbox's sharing capabilities is that you will be notified by email every time a user accessed a file and the date and time it was done. Even with this feature, unfortunately, Dropbox's sharing still falls short compared to others, who offer far more options. Collaboration is pretty much nonexistent due to the lack of online editing capabilities.
For free users, Dropbox limits file sizes to 250MB and gives 2 GB of storage. They do provide the ability to refer people to earn additional free space. Paid personal plans start at $9.99 per month for 100GB of storage. When it comes to extra features, such as file version history dating back more than 30 days, prepare to pay additional fees. It is the same story for many other features that are bundled in packages with other providers. Plan prices can significantly rise after adding all the features you may need or want. If you want unlimited storage, you are out of luck. However if you are willing to purchase a business plan with a minimum of 5 users, you can get 1TB of storage space. This will cost you at least $75 per month.
Dropbox does have good security in place. Files are stored using 256-bit AES encryption and the service uses SSL for all data transfers. Actual data is saved on Amazon's S3 servers which offer high levels of security. Dropbox also has files mirrored for redundancy in case of a failure on their end. Extra security features are also in place, including internal monitoring of their servers. After a few questionable security incidents a few years ago, they now offer two-factor authentication by requiring an SMS text to be sent with a code to authorize new connections. This authentication process offers an extra layer of security and while it may be inconvenient at times, could actually be a real life saver if your password is ever compromised.
Dropbox does seem to offer great upload speeds. While your final speed ends up coming down to your distance from their servers and ISP, the general consensus is that they have good speeds for the cloud world. They are also fairly reliable, not reporting a great deal of outages. There was an outage in January 2014 that went for several days, but Dropbox assures they now have measures in place to avoid such a catastrophe again.
To sum it up, Dropbox is wonderful for those who don't need lots of features and are content with drag and drop syncing on the go and easy user interfaces. Its simplicity could go a long way for the right user. However, the more savvy and constant user will find a great deal of limitations and problems. While the user interface is fantastic, it doesn't make up for the lackluster sharing and editing abilities that many people crave in a cloud storage company. If backups are a main concern, then definitely recommend moving on to explore other options. For the price, serious users can find a much better value when it comes to backup, user access and control, storage space and other standard features.
Related YouTube videos: