Summary rating from
2
user's marks. You can set own marks for this article - just click on stars above and press "Accept".
Accept
Dropbox Business Cloud Storage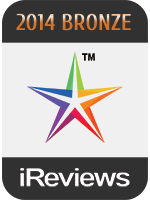 "Overall, Dropbox would be great for those businesses who don't require a great deal of features and are okay with the lack of a backup option."
Dropbox is a name fairly well known in the cloud universe. They offer an easy to navigate user interface based on a drag and drop method. While their sync capabilities offer a good general cloud experience for business users, some will find that Dropbox falls short with a lack of backup and more advanced features that can be found elsewhere.
Costs for business plans with Dropbox Business Cloud Storage are reasonable. A base package for up to 5 users costs $795 a year and gives you 5TB of storage. This is their minimum business plan. Additional users will cost you $125 a year. While this isn't the most expensive we have seen, more affordable options with more space are certainly available through other companies.
Dropbox gets their main kudos for their user interface. It is incredibly easy to read and even the least experienced users will be able to use it with ease. For more advanced users, however, this could be a huge default especially for those needing business solutions. By default, Dropbox synchronizes files stored in one folder placed on your desktop with installation. Through advanced settings, you are able to select other folders to be synced which allows you more flexibility. If having a backup option is a must for your business, you are out of luck with Dropbox since they are solely a sync based solution. You are also unable to schedule or fine tune tasks since Dropbox syncs everything instantaneously.
Dropbox offers a few options when it comes to file sharing. By right clicking on a file located in the "Public Folder", you are able to get a "Public Link" that you can then email, text, or share via social media. An important note, "Public Link" is only available for files saved in the "Public Folder". For other folders, you can set up invitation only type access. For users on your business account, you can handle access rights through the admin panel. For all other sharing, you can right click on the folder you want to share and then input email addresses of the individuals you want to have access. The users will need a Dropbox account but won't be required to install the software if they are okay accessing the items online. The downfall here is that this cannot be done with single files – only folders. Dropbox's sharing feature is decent but still falls short of other providers we have reviewed. As far as collaboration goes, it is basic yet effective. Files must be placed in a "shared folder" on your desktop to be accessed by those who you choose. We found changes to reflect in a few minutes. As far as collaboration via their web interface, a file must be downloaded, edited, and uploaded again.
While user management is offered through Dropbox, it is not near as detailed or complex as other companies we have seen. They do offer the ability to restrict certain user's access and make files read-only. Audit logs of activity are also available. Notifications can be set up to send an email once a specific user accesses or edits a file. It will that state the username that accessed or edited and the date and time it was done. This will be enough information for most admins. If you're looking for other business minded features such as complete white labeling or host mapping, you are out of luck.
We have no complaints as far as security for Dropbox goes. Files are stored using 256-bit AES encryption and the service uses SSL for all data transferred. Actual data is saved on Amazon's S3 servers which offer superior levels of security. Dropbox also mirrors files for redundancy in case of a failure on their end. Internal monitoring of servers is also in place with security cameras, restricted employee access, and guards. We are impressed with their two-factor authentication which requires an SMS text containing a code to authorize new connections. While it may be inconvenient at times, this authentication process offers an extra layer of security and could actually be a real life saver.
Overall, Dropbox would be great for those businesses who don't require a great deal of features and are okay with the lack of a backup option. It seems the main goal of Dropbox is simplicity and friendly user interfaces. For those who need more options and business minded features, it is best to seek other options. Regardless, Dropbox is worthy of inclusion on our list of iReviews 2014 best business cloud storage services.
Related YouTube videos: