Summary rating from
2
user's marks. You can set own marks for this article - just click on stars above and press "Accept".
Accept
CrashPlan Online Backup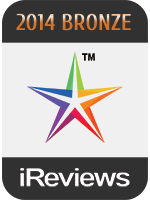 "Overall, the service provided by CrashPlan is good."
With unlimited storage space and no limit to file size, CrashPlan Online Backup offers its users a good skill set to use for comparison to other services. CrashPlan offers online and local automatic cross-platform backup for all files, and does so securely and quickly.
CrashPlan gives users the ability to access their backed up data from anywhere, including other computers and devices. With this option, you have the ability to store your files locally, on a computer at work or home, or on the CrashPlan servers, of course. CrashPlan backs up automatically every 15 minutes, but this feature is customizable, as are other advanced features. Users can customize backup frequency, amount of CPU to use when using the computer and when the computer is not in use, ability to receive backup notifications and alerts via email, the quantity of versions of files to keep, and the frequency at which deleted files should be removed. With CrashPlan, any type of file can be backed up, including video, music, Word and pdf files, which makes it useful to many types of users. Continuous backup uploads only the edited portion of files, saving bandwidth and time. Further, the online dashboard and apps are easy to use and can, of course, also be accessed from any device, allowing for ease of use in regards to backing up files to other computers.
When you need to retrieve files, CrashPlan makes it fairly easy. Files can be accessed from the handy CrashPlan software or the CrashPlan website. During download, the service gives you the option to choose which version of files are restored, and can be chosen by specific date. You can also choose to rename and overwrite files as they are restored. By default, the restored files are sent to the Desktop, but this feature is customizable, allowing for a specific folder to be created for retrieved files. CrashPlan saves pre-edit versions of a file for the lifetime of the account, which comes in handy if a document's edits come to be unsatisfactory to the user. Using the software is recommended, as opposed to the web interface, which caps restore sizes to 500MB and compresses files into a zip file before they are downloaded.
CrashPlan gives users great features, but these features are numbered. Our favorite feature is CrashPlan's 448-bit secure encryption. This encryption is accomplished before files are uploaded and during storage. CrashPlan also gives you control of your encryption key, and you can change this key or have one randomly generated. Support for CrashPlan is offered via email, phone, web and chat, which is handy in cases where help is needed. However awesome the previously discussed features are, CrashPlan lacks features that make other backup services stand out. One of the biggest disappointments is that CrashPlan allows for no sharing of files, via link or otherwise. No syncing is supported, either; you can access your documents via device, but you cannot backup your devices to any drive. There is no preview for online files and no document editing online, either.
Overall, the service provided by CrashPlan is good. It is a bare-bones service that offers few features but unlimited storage and upload size. For the price, it accomplishes a few goals. For users who need a solution with more features, like document sharing and editing, other solutions are available from other, more robust services. What CrashPlan does have going for them, however, makes them worthy of inclusion in our list of iReviews 2014 best cloud backup services.
Related YouTube videos: