Summary rating from
2
user's marks. You can set own marks for this article - just click on stars above and press "Accept".
Accept
Box Online Storage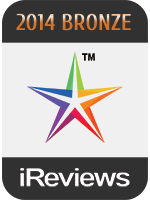 "Business users will find Box very intuitive and will enjoy the document editing and admin tools."
Making itself known mostly as a business-oriented online storage company, Box boasts a great deal of security and features. Document security is very strong and user customization for features seems beyond average. The abilities Box offers for administration over documents, including the ability to grant permissions and password protect documents, are stellar for business use.
Box Online Storage allows you to share documents amongst users, but also allows for much more. Document editing, viewing and creation are available, along with the ability to comment on work, assign tasks to users and receive notifications when files are edited. However helpful, the activity logging and reporting feature varies vastly among product levels. Box makes it easy to select which users can see documents, who has access to them, and who can upload and download documents with the ability to assign granular permissions. Security is also heightened by the ability to password protect documents and set expiration dates for shared material. Sharing documents is accomplished by link sharing, which eliminates the need to send email attachments and transfer large files. File security is a big deal for Box. File encryption keeps your files secure, with 256-bit AES, and the encryption keys are stored in different locations and rotated often. Redundancy in backup is accomplished with multiple data centers, which are guarded and safe from flood, fire, and electrical failure.
Box handles files well and, despite the navigation through endless options, is relatively easy to use. The software design is smooth and the apps are available for Windows, iOS, Android, iPhone and even Blackberry. File transfer is as easy as "drag and drop" should be. Being able to view documents via web or app makes it simple for users to examine documents without having to download them. The app and web both support over 100 file types, including the most common Word, Excel, PDF and others. Box's apps allow you to search through your files and organize them easily, and downloading makes files available for offline interaction. Free users are offered file uploads as large as 250MB but, with an upgrade, the file size limit can be pushed up to 5GB.
Box offers plans that fit businesses well, but are not completely suited for personal users. Also, box offers no customizable plans, which makes it less flexible for users. Free users are given 10GB of storage, but will be hindered by 250MB file size limits. Compared to other online storage houses, Box offers smaller storage space. The $10/month plan offers 5GB file size limits, but only 100GB of storage. This becomes an issue for you if you have many videos, movies or lots of music to store. Business users can access unlimited storage, as well as a plethora of gadgets, for $15/month per user, but this plan requires a minimum of three users. Enterprise plans are also available, offering custom branding, administrator role customization, detailed audit logs and more.
The casual user may find Box to be out of the reasonable price range for the amount of storage offered, and the tools do not make up for any discrepancy for these users. However, business users will find Box very intuitive and will enjoy the document editing and admin tools. The degree of document security also helps. Not being able to customize plans doesn't do Box any favors, but overall it is a great business product worthy of inclusion on our list of iReviews 2014 best online storage services.
Related YouTube videos: