Summary rating from
2
user's marks. You can set own marks for this article - just click on stars above and press "Accept".
Accept
Bitcasa Online Storage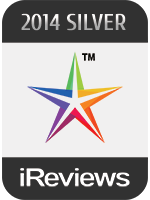 "For very simple, no frills online storage, Bitcasa is an excellent contender."
Bitcasa is a relatively new player in the cloud storage world being founded in 2011. Easy link sharing and access from any device shore up some of the concerns that buyers have, but don't quite offset the price tag. Enhanced support and HD streaming for paid accounts are other nice features, but the company still manages to fall short in other areas that are, arguably, more important.
Accessing your data with Bitcasa Online Storage is easy using their iOS, Android, Windows and Mac apps. Bitcasa has also developed a Google Chrome plug-in, used for streaming and accessing files. These apps allow you to upload any file of any type and be able to access it and use it on any device. Cross-platform issues are no longer a worry. Bitcasa allows accessing documents with up to 5 devices, which is tricky for those who want to use their service for anything more than personal use. Sharing files with others is accomplished by secure link sharing. Paid users have the option to password protect links for added security.
Bitcasa falls short in the areas of folder organization and maintaining shared folders with friends. There is no online editing of documents, so edits would have to be accomplished by downloading the file to a device with proper editing options, then re-uploading the edited document to the drive after edits are complete. Bitcasa does allow easy "drag and drop" file upload, however. This option, along with the ability to right click a file and "mirror" it the drive, are handy and fast. Upload speeds are also quick, accomplishing 1GB in approximately 40 minutes. According to Bitcasa, as files are uploaded, they are encrypted before reaching their servers. One who is familiar with their storage methods, which consist of storing one copy of identical files, might wonder how that is accomplished without identical encryptions of the same files being used, which would be a file security nightmare.
For free customers, Bitcasa offers 5GB of data storage. Free users can refer their friends to get more space. With enough referrals, 20GB of space can be awarded. This is a clever guerrilla marketing scheme, but still cuts free users out of some of the higher tech features that Bitcasa has to offer. For $10 per month, users can take advantage of the Premium package, which offers 1000GB of storage. The 5000GB package is $49 per month, and like all paid features, offers HD streaming and enhanced support through chat, email and the online Help Center. Their Infinite plan, which gives them the ability to boast unlimited storage, goes for a whopping $99 a month or $999 a year.
For very simple, no frills online storage, Bitcasa is an excellent contender. However, for users who want to be able to do more, or for those of us who would use the service for business or team purposes, Bitcasa falls short. File upload is easy, yet the inability to edit these files without downloading first is kind of a stumble. Limiting the access of files to five devices is a smart business maneuver for the company, but not the consumer. Their plans are also far more expensive than other companies that offer far better features for a tenth of the price. With the things that Bitcasa does have to offer, however, which is a reasonably solid product, we find them worthy of our list of iReviews 2014 best online storage services.
Related YouTube videos: