Summary rating from
2
user's marks. You can set own marks for this article - just click on stars above and press "Accept".
Accept
OpenDrive Cloud Service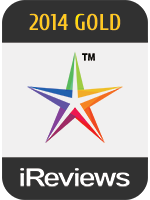 "Overall, we were very impressed with OpenDrive and its ability to be a great sync, back up and cloud storage provider."
Many cloud services include extra features in your plan price to provide flexibility. OpenDrive goes above and beyond by offering unlimited storage plans along with a plethora of extras. An easy to follow user interface and scheduling abilities sweeten the deal and make OpenDrive Cloud Service a true force to be reckoned with. One of the best parts is that it acts as a sync and backup service along with online storage; a true rarity in the cloud world. Their business plans offer even more custom tailored features, including white labeling. You will have a hard time finding another service that is as value packed on both a personal and business level.
OpenDrive offers native mobile applications for Android and iOS. Those on other mobile operating systems or even those wanting more options are still in luck with WebDAV support easily set up through third party apps. They also have both a Windows and Mac application that allows for uploads and even scheduling of your sync and backup tasks. We found the user interface to be intuitive yet very easy to follow. A wizard guides you through the task setup process and you can even set up as many tasks as you would like. This gives a user great convenience and endless possibilities for how and when the cloud will be used.
There is also a web interface that you can upload through. The downfall here is that you can only upload single files and not full folders. You can convert your folders into zip files and upload them that way but this can become time consuming and is tedious. Like the apps, the website is also easy to use and you will find a great deal of admin options here including user logs, file versioning settings, and even a button to easily save a list of your files and directories in CSV format. File directories are easy to view and navigate and makes for easy access if you are ever on a different computer. Another great feature of OpenDrive's web interface is easy document editing through Zoho. This eliminates the need to download a file before you can edit and then having to go through the hassle of uploading it again. You can also stream video and audio directly through your browser. We can see this coming in handy when needing to do a quick preview of a file or even if you want to just stream your videos or music from wherever you are. OpenDrive also offers hotlinking for their paid plan subscribers. If you are a free user, you can enable hotlinking by leaving a review about your OpenDrive experience.
It's hard to find fault when it comes to any of OpenDrive's sharing features. They have made sure that there are plenty of options for the various types of users out there and their needs. File links can be sent by email or text, or shared via social media simply by right clicking the file and obtaining the link. You will be given a file or folder link for a download page, direct streaming and download links, and even a thumbnail link. You can also easily and privately share with users set up on your account.
For free users, OpenDrive gives up to 8 GB of storage space with a 100MB file size limit and speeds of 200 KB/s. You still get unlimited access and use of their software, which allows for scheduled backups or syncs. Their most affordable plan is their Personal Unlimited Plan, which costs $12.95 per month or $129 per year. This is where OpenDrive really goes above and beyond other cloud companies. You truly get unlimited everything except for download bandwidth which is limited to 100 GB a day to prevent abuse, but more than enough for even the most active users. You can even back up or upload from as many devices as you like for no extra cost. The Business Unlimited Plan is $29.95 per month and still offers unlimited everything with an increased daily download bandwidth of 250 GB, more than enough for business use. You also get custom branding, which allows you to display your own logos and colors on the login page, as well as map to a custom domain. A Custom Plan option is also available for fine tuning to exactly what your needs are in a cloud storage and backup solution. Extra users can be added to any of the three plans for a very low price.
OpenDrive's security is pretty great. Files are transferred through a 128 bit encrypted Secure Socket Layer (SSL) connection. Their security page says they are constantly monitored by Comodo HackerGuardian Antivirus Protection and servers are kept behind a firewall for added protection. They also state that their data centers are under constant monitoring and surveillance. We found that their staff does have zero-knowledge of your password and files, which is very reassuring if you keep especially private things stored. They also store data on multiple servers, which provides redundancy in case of a catastrophe.
We experienced good upload speeds. 1 GB took about an hour to upload which is pretty good compared to other services we have tested. OpenDrive's servers are located in California, so if you live very far from there and/or don't have a superb ISP or connection, your actual times may vary. Not many outages have been reported and even those have been minor. We were also very pleased with how quickly the support staff responded to our email. They can also be reached via phone.
Overall, we were very impressed with OpenDrive and its ability to be a great sync, back up and cloud storage provider. With various native apps and even WebDAV support, nobody will be left wanting to be able to access their cloud from any location or device. A lot of their other features are great too, including editing files directly in the cloud, sharing options and task scheduling. What really seals the deal, however, is the great price for unlimited storage and the fact that you have unlimited device use as well. We found no hidden costs or extra charges for any of the features we have mentioned. OpenDrive is the perfect solution for everyone from the casual user of cloud storage, to the more intensive everyday business user.
Related YouTube videos: